There's more to love about tile this Valentine's Day with 20% off 6 x 36″ porcelain wood plank tiles for the month of February. The Legn Scur shown below picks up on the warm neutral design trend for 2023. Our Tile Experts are standing by to help you create a space you truly love.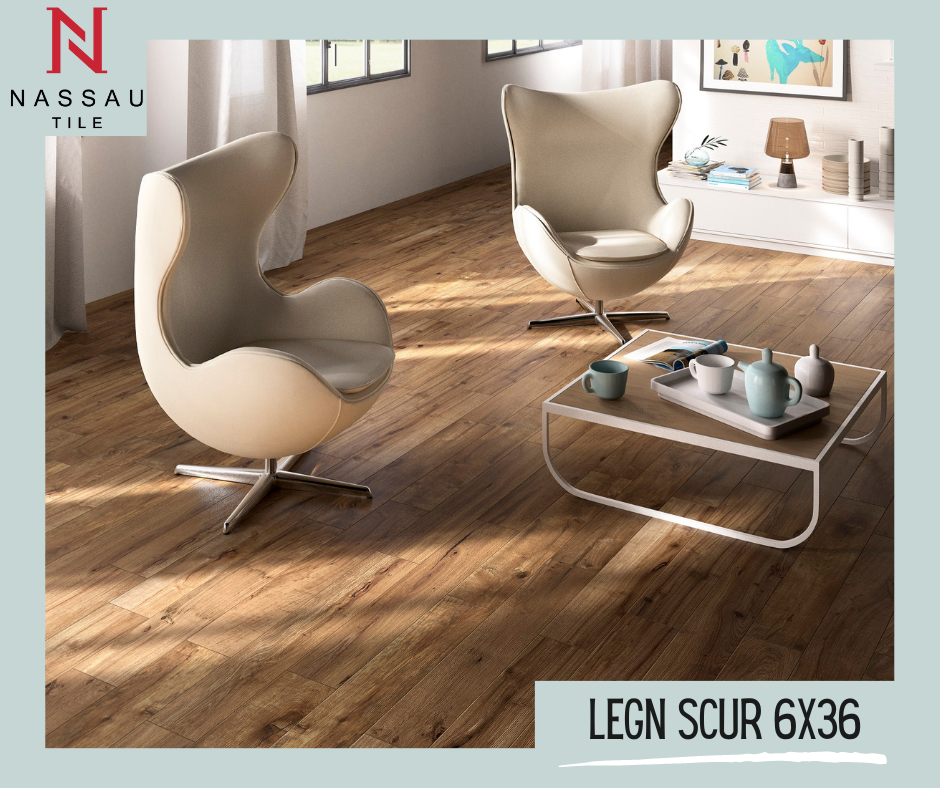 Exigo Statuary and Exigo Grey are in stock and ready for your next project. Exigo has marble veining in both grey and white with rectified edges to create a refined finish. The Exigo Statuary is now available in size 24 x 24″ matt finish with its matching mosaic as the perfect complement for shower floor areas.

Our spotlight lands on the NEW Nordico Snow White 24 x 24″. Nordico is available in both a matt and gloss finish. This timeless white tile is suitable for either a clean modern design or a simple refresh.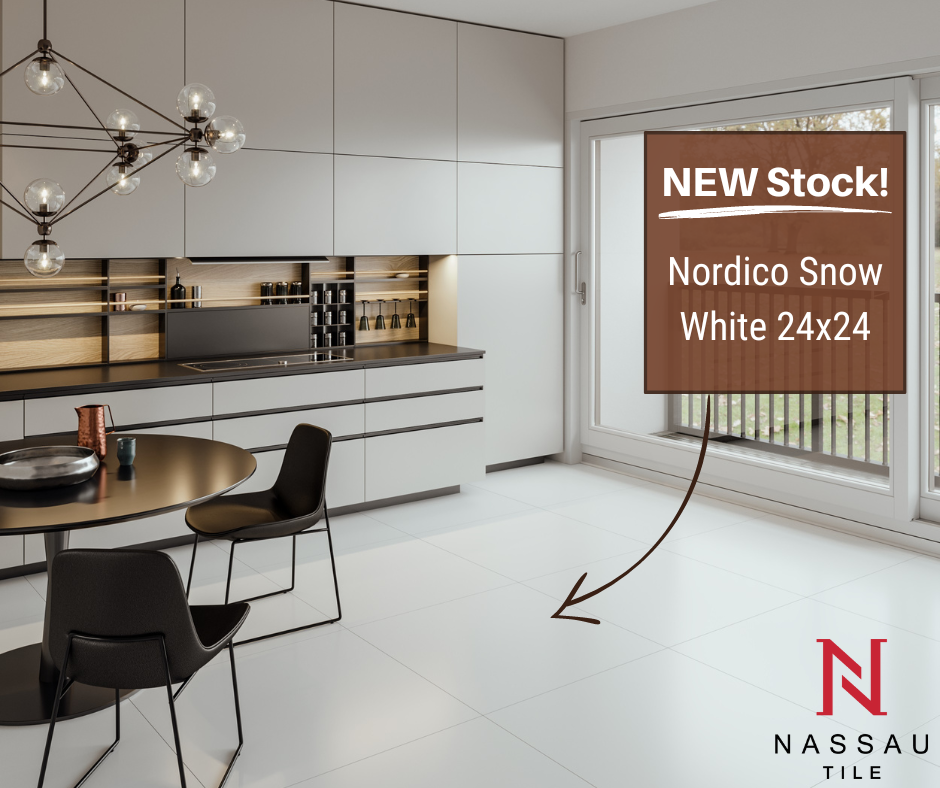 Did you know that tiles need to be installed perfectly flush to avoid any lippage?
There are constant innovations in how to achieve the best tile installation. The new Easylevel wedges help the installer get the most even surface possible especially with large format tiles. They can be removed and reused. Ask our Tile Experts about the new Easylevel wedges.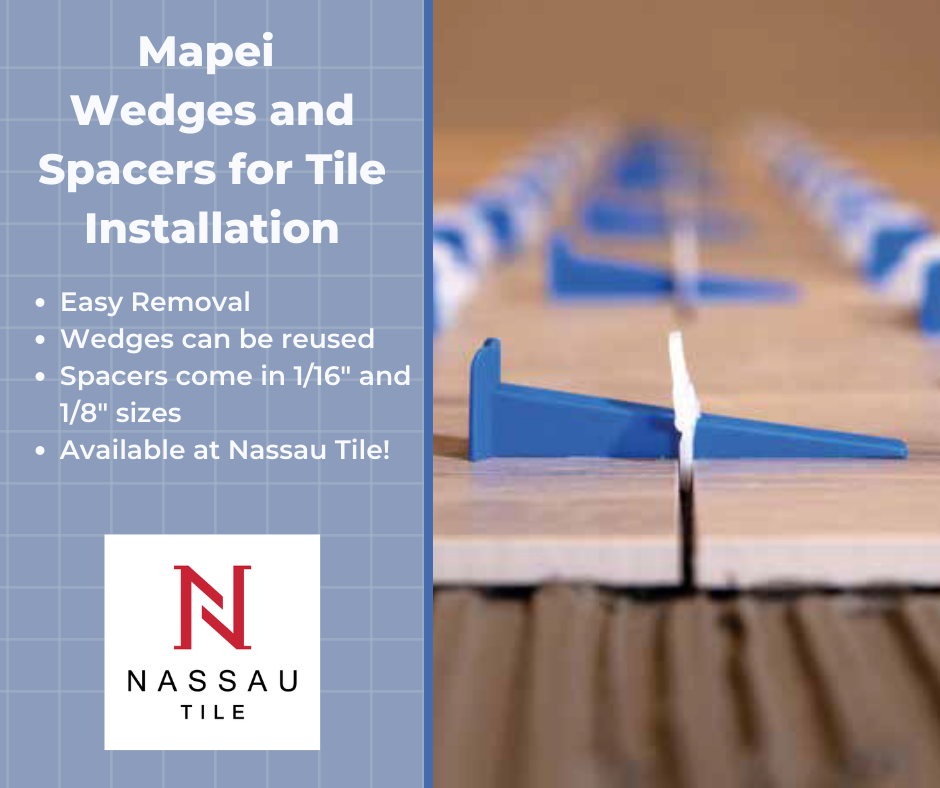 Our featured design space this month introduces the new Breath Grey from Atlas Concorde. This 9 x 36″ porcelain wood plank tile is arriving soon as a new stock offering. Breath features rectified edges and natural wood veining with a warm grey undertone.