Tile Style October 2018 Issue

Fall into savings with featured specials on selected items. Take 30% off styles like the Excellence Ivory shiny 24 x 24". The featured specials also include wall tiles, mosaics, backsplashes and selected solid wood vanity sets.  Stay tuned for updates as we make space for new arrivals!

The new Statuary collection is now in stock! White marble looks and subtle grey veining have made a huge impact on design and adds a sophisticated touch to any project. The porcelain Statuary tile is easy to clean and durable with soft movement making it an ideal choice for modern or traditional design or even as a transitional design element.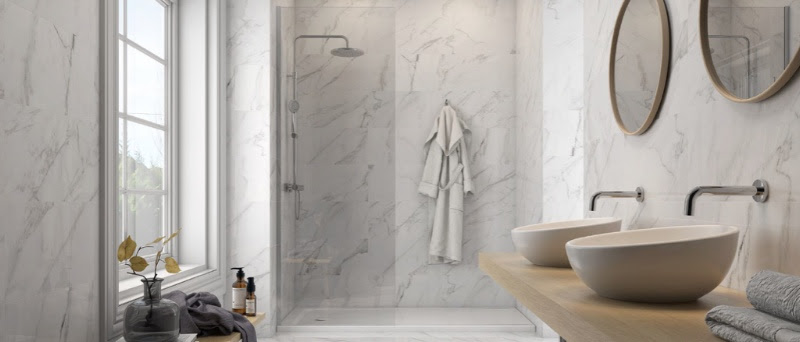 The spotlight is on wood looks this fall season! Porcelain wood look planks come in a wide assortment of colors from white to gray and even darker brown tones. The Indonesian Brown featured below strikes just the right tone and style for your next project. The beauty of porcelain wood planks is that they are timeless, perfectly suited to any space and easy to maintain.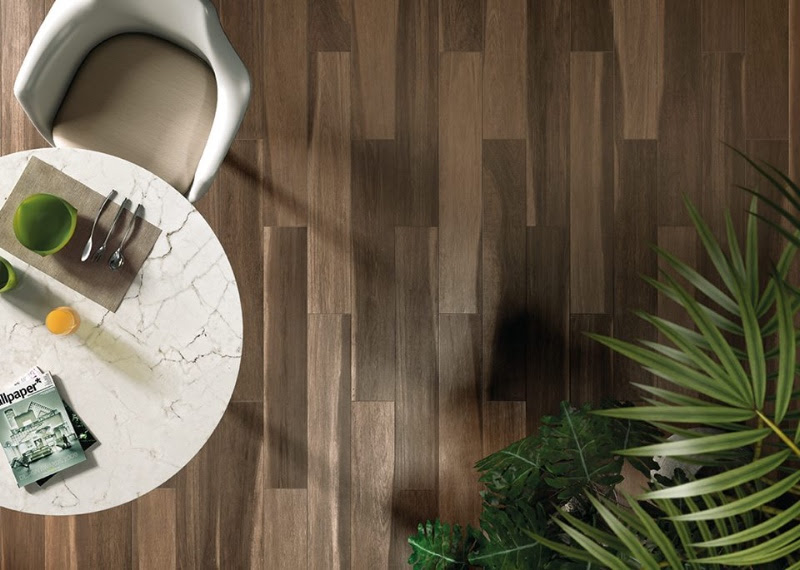 Subway tiles can be re-imagined in a variety of layouts and designs! They're a classic choice for backsplashes and wall areas. By simply changing the layout to a herringbone pattern, you can achieve a whole new look that is affordable and deceptively simple.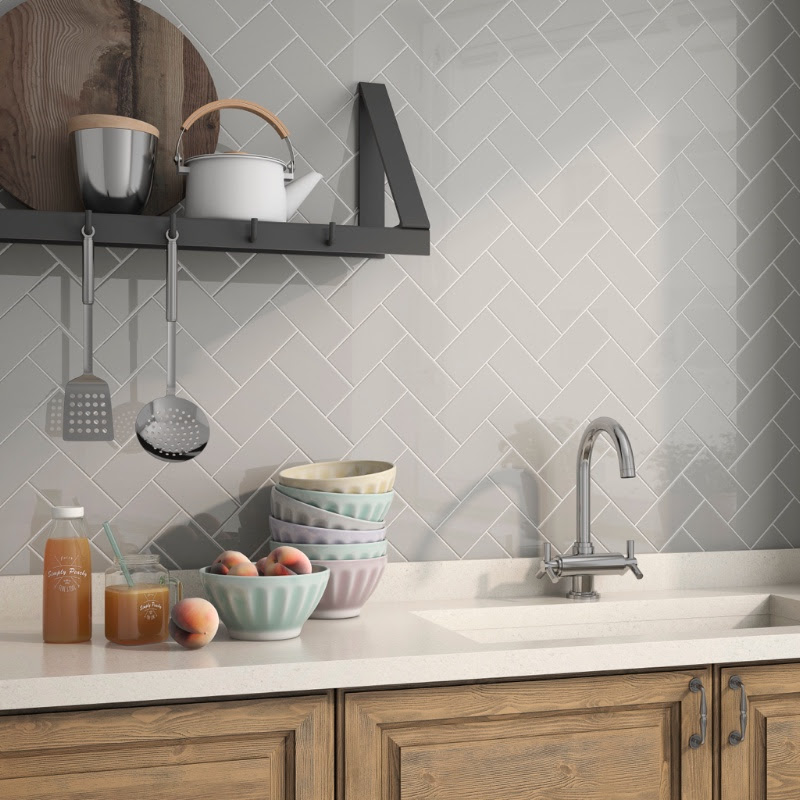 Our featured outdoor space this month uses the NEW ceramic Rusty 24 x 24". Ceramics are a great choice for value engineering, especially in residential spaces. The non-slip surface means that you and your family can stay safe on wet surfaces even in rainy fall weather. The color and tone are perfect for outdoor spaces!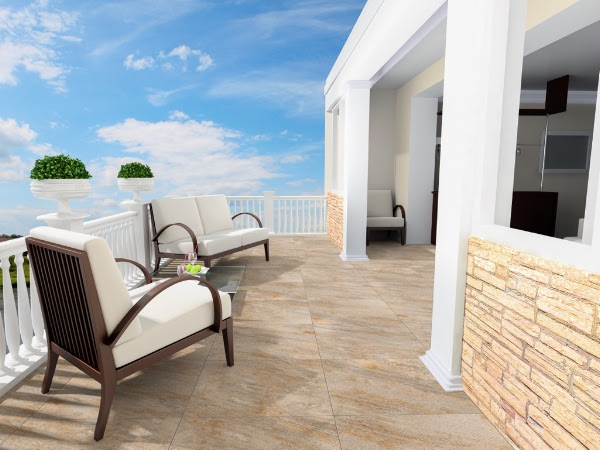 Our featured indoor space this month is one of our new favorite Italian designs, Karystos White in size 12 x 24". It features modern soft gray and off white tones, making it a beautiful design element to incorporate into your next project.