Tile Style November 2018 Issue

The holidays are just around the corner and that means we all want our homes to be merry and bright. Our Christmas sale is perfect for getting your home holiday ready. As a VIP Tile Insider, take advantage of early savings on this season's latest designs. Stay tuned for Black Friday and Cyber Monday mega specials. Follow Nassau Tile on Facebook and Instagram for the latest specials and offers.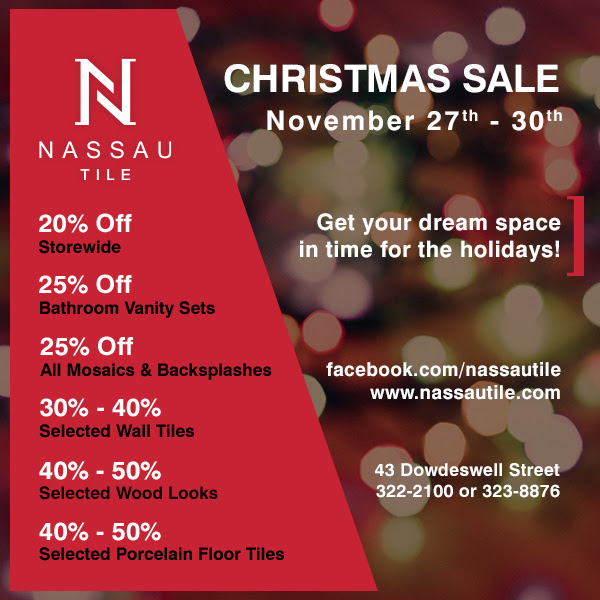 It's no surprise that wood looks continue to make a big impact! The new Eiche Landhaus rectified 48" porcelain tile is easy to clean, stain resistant and environmentally friendly. It combines your personal taste with comfort to create a space that is not only unique but also authentic. Check out the Featured Outdoor space below to see the antislip version.

The spotlight this month is on the Sovereign Grigio Chiaro 32 x 32" rectified porcelain. The subtle gray shade variation creates a modern design that is practical and easy to clean. Grays are increasingly being used in both commercial and residential spaces. This trend will certainly continue well into 2019 with grays leaning a little more to the warmer tones like the Sovereign.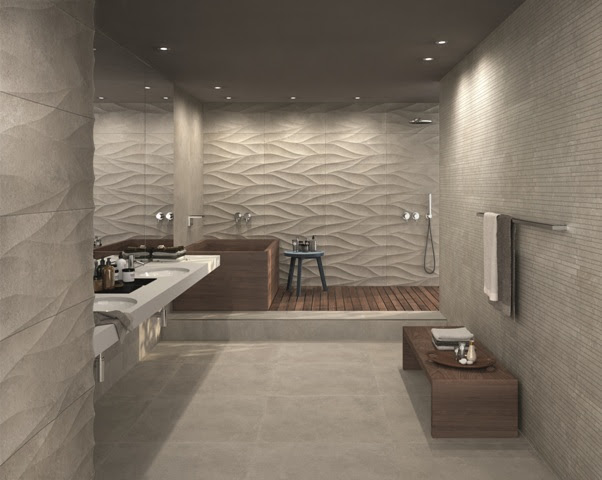 Did you know that herringbone patterns are now incorporating this season's latest stone looks? Herringbone is particularly well suited to small spaces like bathrooms or backsplashes. The Statuary collection below allows you to customize unique in either the 3 x 6" subway tile or the herringbone mosaic. Pro Tip: Consider using Statuary tiles with a wood look for a design that will truly wow your holiday guests.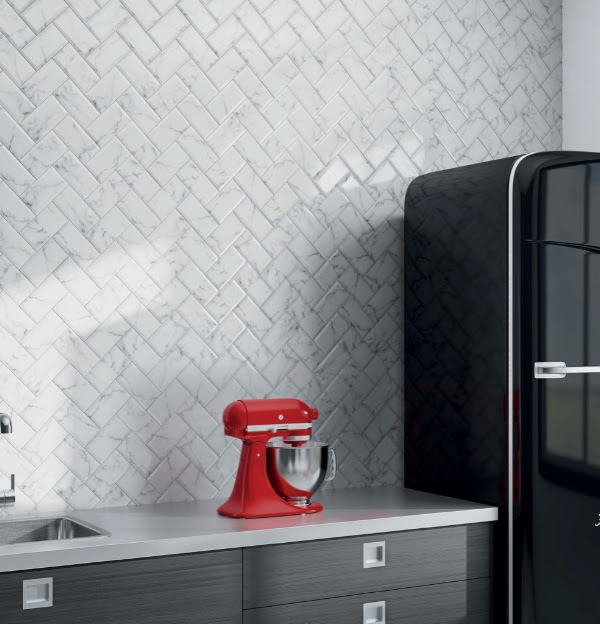 Enjoy outdoor holiday living in style with the Eiche Landhaus 48" antislip tile. The antislip version is meant to be combined with the indoor finish for a fluid, continuous flow that is stain resistant, non slip and easy to clean. Now you can kick back and relax in your holiday dream space with Eiche's versatile indoor to outdoor designs.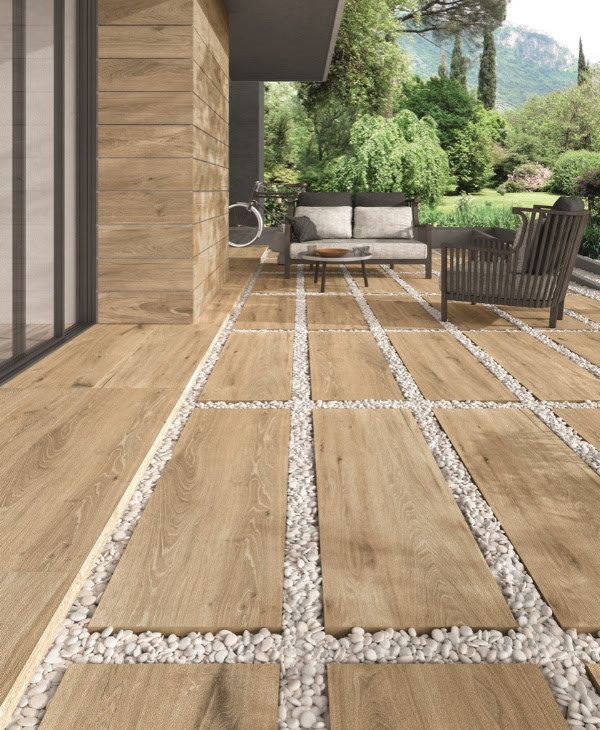 The featured indoor space this month highlights a gray double sink Italian designed solid wood vanity. The customer used a simple design combining grays and whites in a small bathroom to make a statement. The vanity ties the gray and white tile together and is a great choice for its added storage and many features including treated wood, mirror, and shelf, slam guard hinges on the cabinets, soft close drawers, integrated sink and popup drain.