Tile Style May 2019 Issue

Newly arrived back in stock is the favorite Oregon Gris range which incorporates elements and textures from our natural surroundings. It is a durable 48" porcelain wood plank, easy to maintain and adapts to any lifestyle. We love the Oregon Gris because of its new contemporary indoor and outdoor approach to the wood theme with just the right gray tone to tie into any modern space.

Last month, our team attended the world's leading and  cutting edge flooring show, Coverings. We met with top international designers to bring back the latest and greatest international design trends to you! Porcelain wood looks will continue to be a major flooring trend with new pops of blues. Also, expect to see cement tiles as an emerging design trend. The expanding Marvel collection from Atlas Concorde was a true show stopper with its stunning blue color and gold elements.

This month's spotlight shines on the Rusty non skid ceramic as a budget friendly outdoor tile. The Rusty series mixes in natural hues to complete your outdoor oasis this summer. Ceramic tiles are an excellent choice for residential areas especially with new design innovations like larger sizes and outdoor finishes.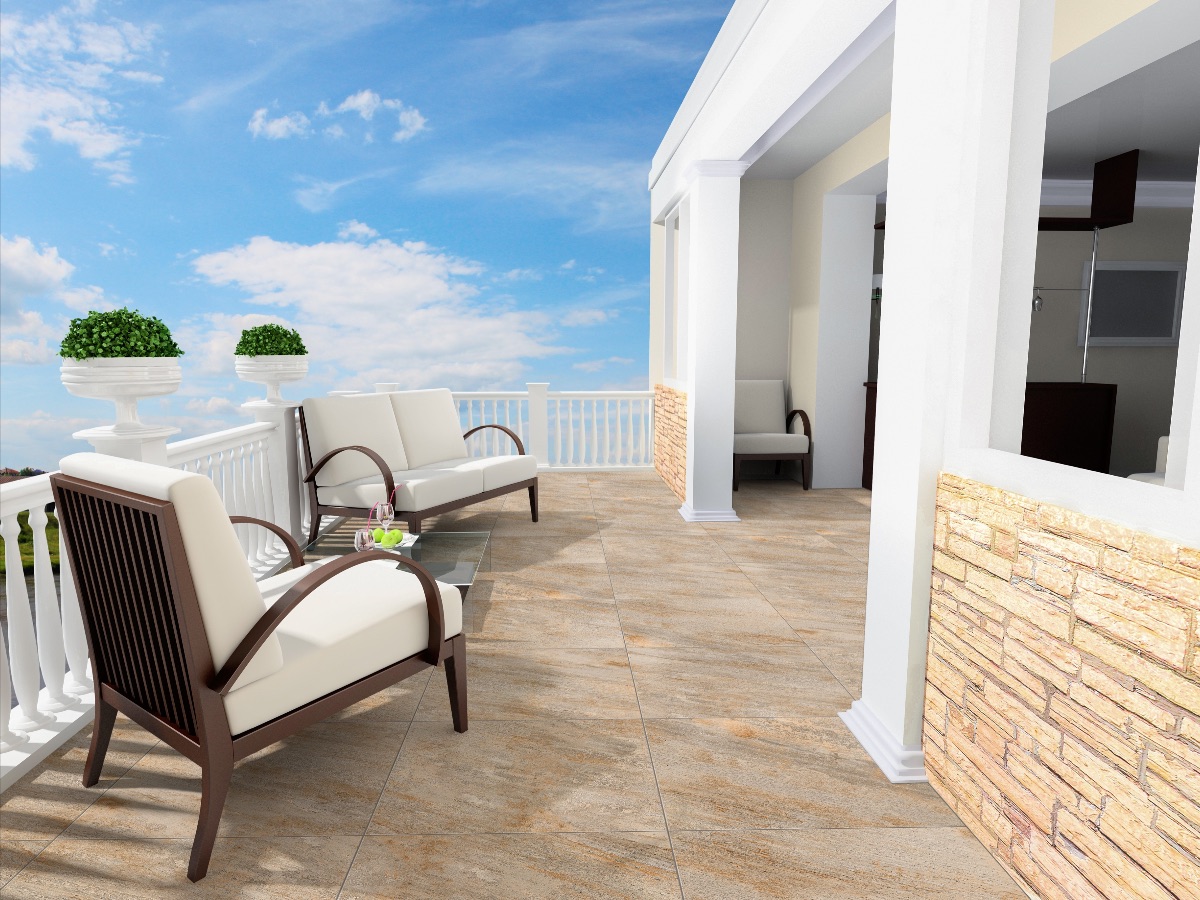 There are different types of white marbles and stones? White stone looks are a popular design choice since they blend of traditional and modern concepts. We recommend Calacatta stone looks if you are looking for strong veining. For a softer touch, go with a Carrara stone like the Reveal Carrara pictured below. It has slight grey veining with a true white background for that clean, modern yet classical marble effect.

Our featured outdoor space showcases the Eiche porcelain wood look pavers. Porcelain pavers are very thick porcelain tiles and just like stone and brick pavers, they can be installed directly into sand, grass or gravel, making them a practical, low maintenance solution for an outdoor space.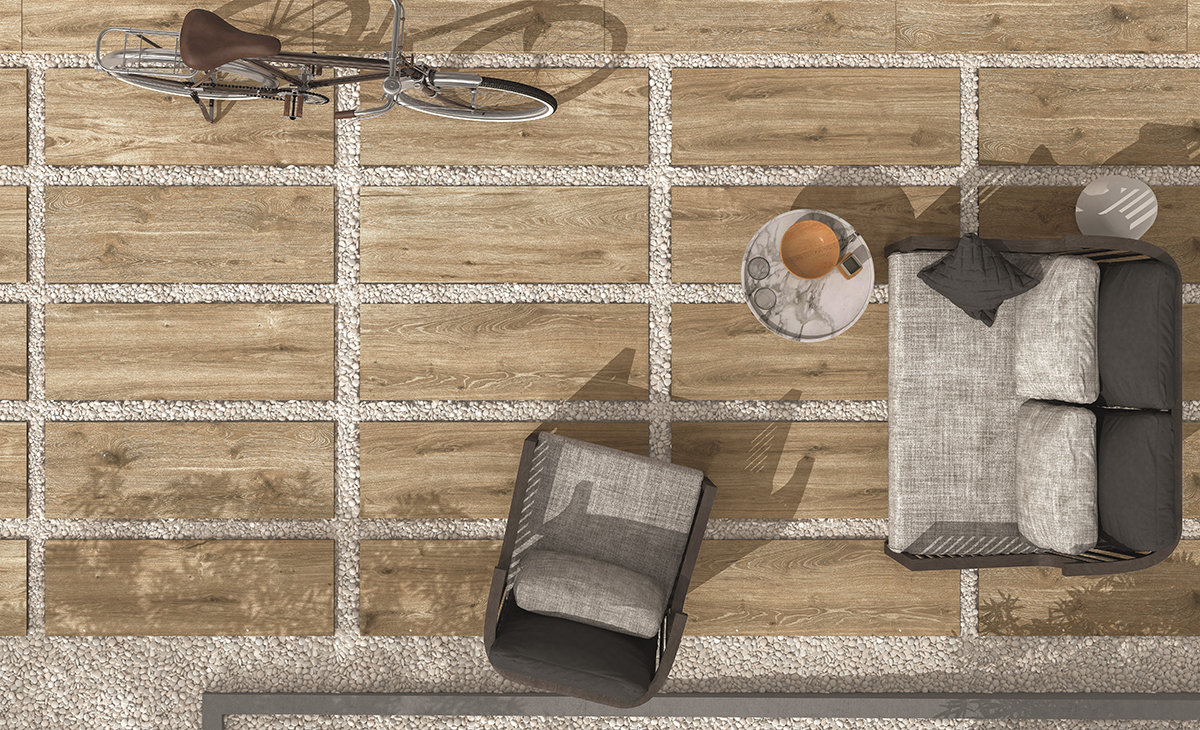 Our featured indoor space re-imagines wood by using the Natural Feeling Cocco as a wall tile. Natural Feeling Cocco is a 48" porcelain wood look plank in a sleek dark tone which in this case still opens up the indoor space. Using wood planks on walls is a creative way to enhance even a small bathroom and create a serene spa like environment.