Tile Style February 2019 Issue

With the introduction of value engineered tiles homeowners have access to the latest designs at incredible prices. The new Rusty outdoor tile is a perfect example of how using value engineered ceramics can elevate your design and give you savings towards another area of your home to accomplish the next project on your agenda.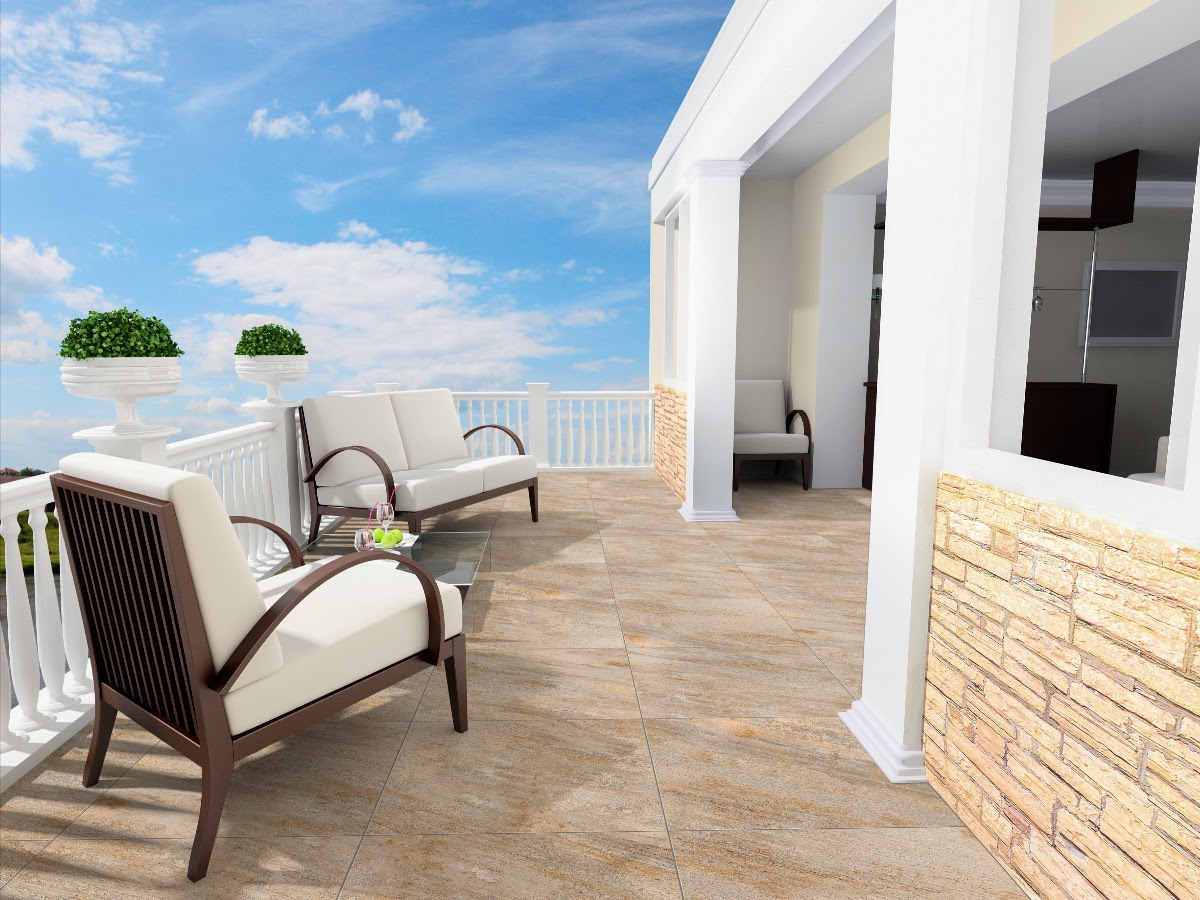 Spring is just around the corner so now is the perfect time to get a head start on your spring cleaning projects – hassle free! FILA cleaning products make eco-friendly scrubbing and cleaning easy for projects like cleaning grout or getting your bathrooms sparkly clean like in the image shown below. PRO TIP: For any new design spaces, be sure to get started on the right foot by properly removing grout haze and using FILA cleaner as your everyday cleaner to keep your floors looking brand new.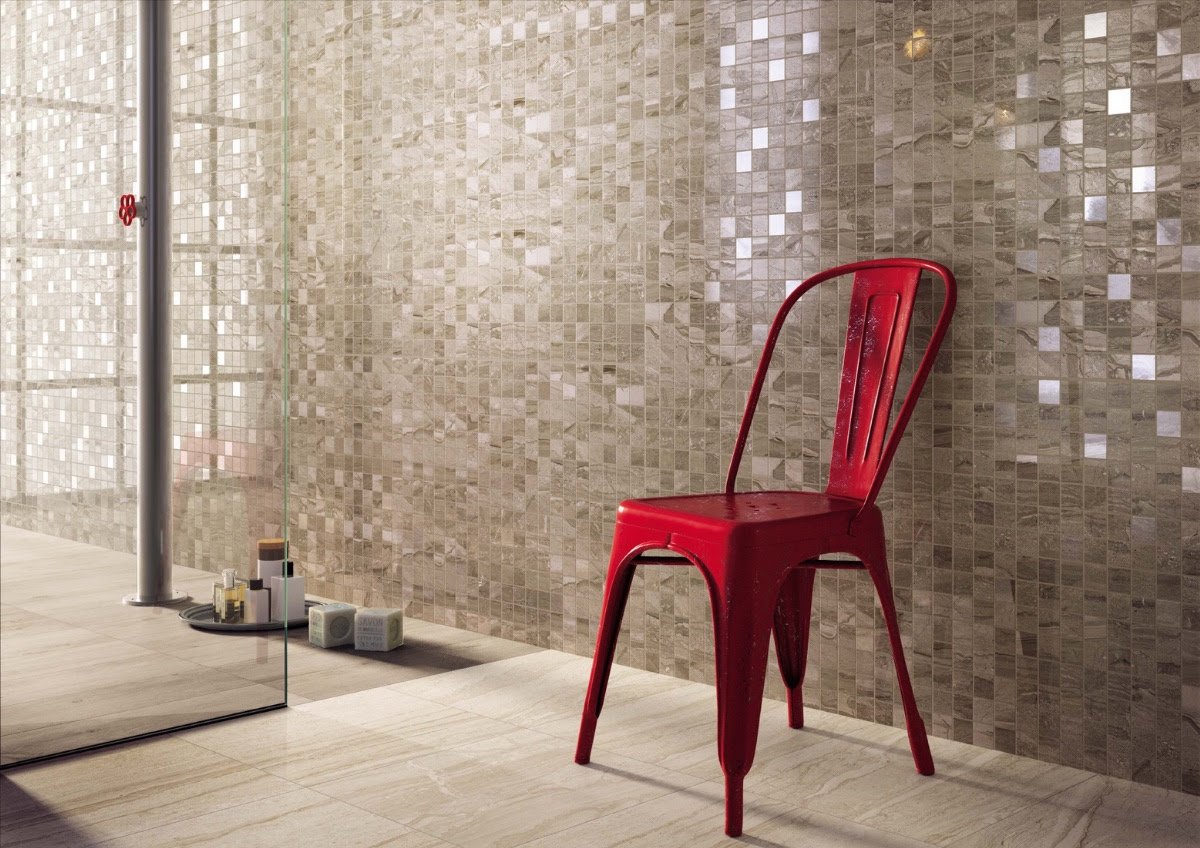 This month's spotlight is on natural stone mosaics this month especially with savings and specials happening right now on selected mosaics. The Juliano Beige mosaic features irregular shaped natural stone pieces to create unique designs for either floors or walls, especially accent walls.

Did you know that tile trims can be a design feature as well as a finishing edge for stairways? Tile trims are a great choice for finishing edges like stairs, bathroom walls, kitchen backsplashes and corners. They come in a variety of styles and colors from natural textures to sleek aluminum and even very slim edges to compliment modern design trends.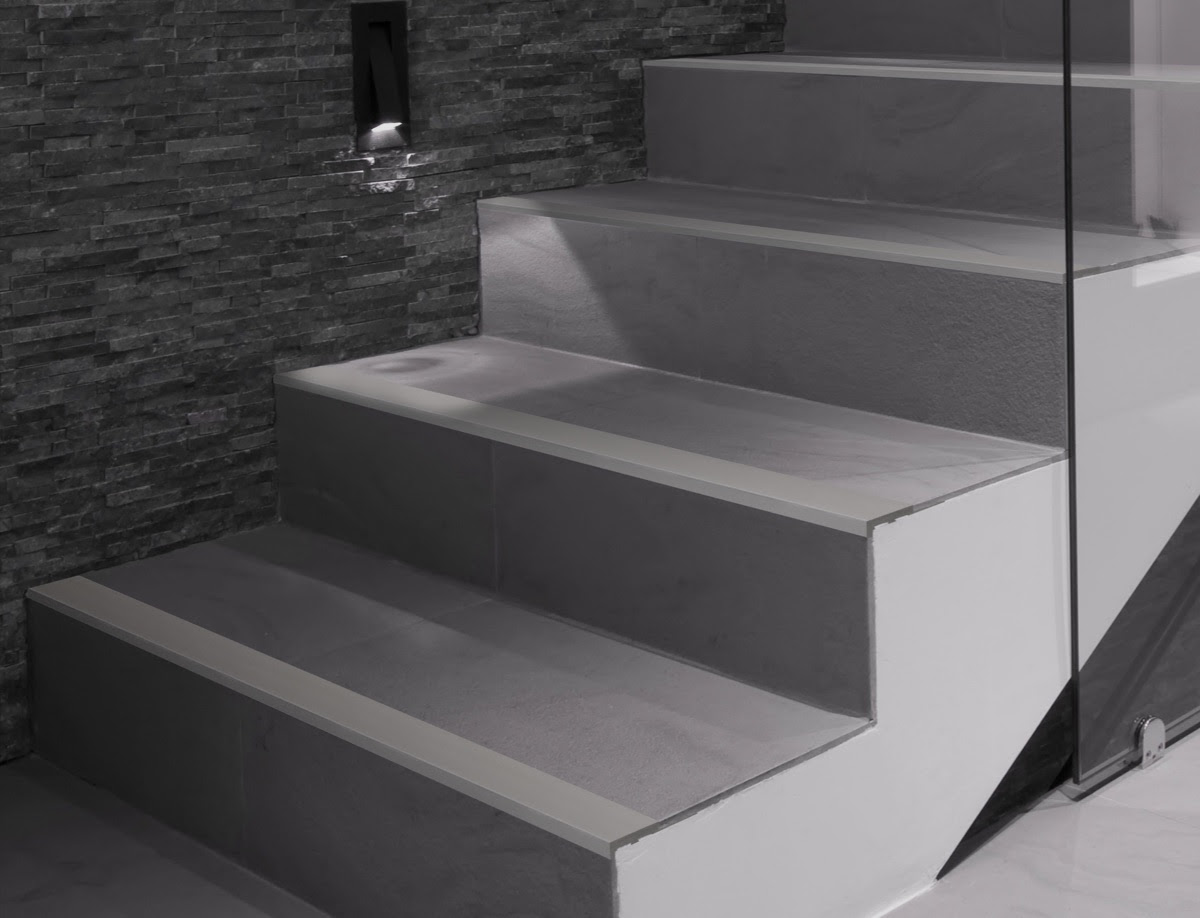 Winter in The Bahamas means year round outdoor entertaining! The ceramic Ardasia Gray antislip makes outdoor living a breeze at an incredible price. The natural veining matches perfectly with any design scheme. Ardasia is a value engineered ceramic non slip surface meaning it is affordable, easy to maintain and your family and friends stay safe while enjoying island life the way it should be.

Porcelain stoneware in natural stone looks continue to dominate the international design trends. With new elements like arabesque patterned mosaics and interesting geometric shapes, the Imperial Crema is timeless while also contemporary. Imperial Crema is available in 12 x 24" in both matt and polished finishes with complimenting mosaics so you can create a unique design for any space.