Tile Style December 2018 Issue

With less than 3 weeks left until Christmas, we're helping you wrap up that dream project for 2018 you had on your calendar but didn't get around to with our Countdown to Christmas sale! This week save 25% on mosaics to get your bathrooms and kitchens sparkling for the new year! Follow us on facebook to stay informed of our weekly specials announced every Monday leading up to Christmas! Pro Tip: Consider your priority list of projects to complete before end of year and which ones to add to your agenda for 2019. Visit our showroom to have our Tile Experts help you make your selections on unique international designer brands, all in stock to save you time and money!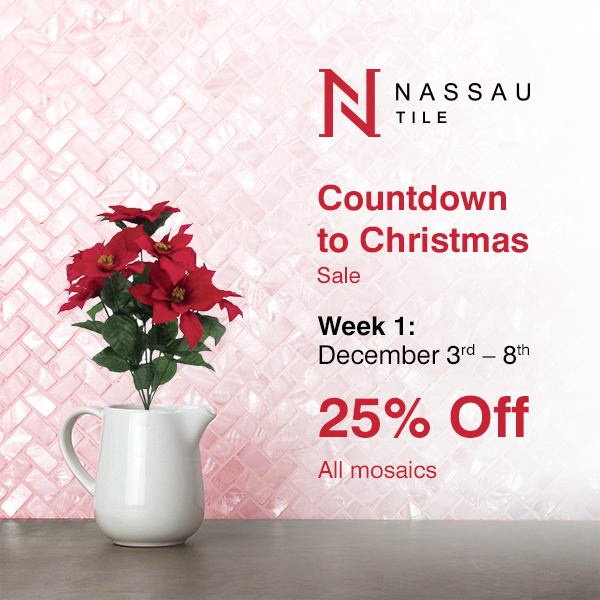 Exclusive new designs are now in stock in size 24 x 24". With matt and shiny surfaces, you have a plethora of options to choose from for your next project. The Lyon series shown below is sure to compliment both residential or commercial applications with its matt finish and soft neutral undertones. And, at an incredible price point it's ideal for value engineering your home or office.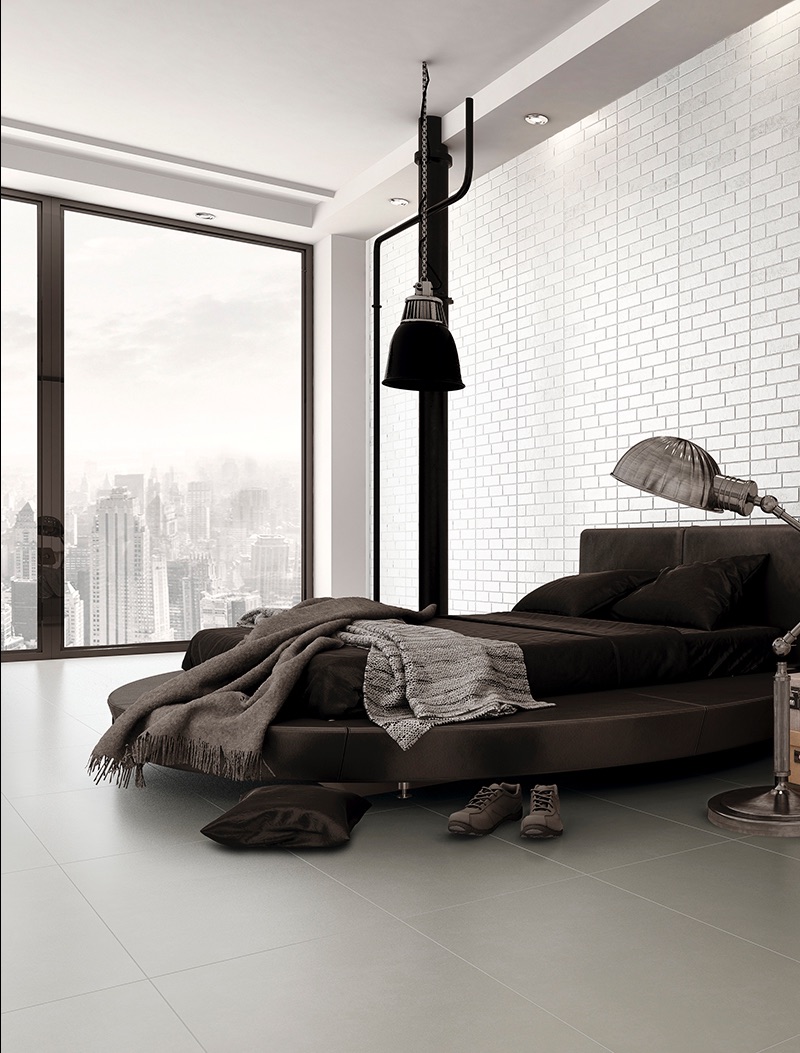 The tile spotlight shines on mosaics this week for the countdown to Christmas. The Artisan Glass Grigio mosaic shown here is a light grey hexagon shape with small decorative cement detailing. With 25% off, it is sure to brighten your holiday home for applications like kitchen backsplash, shower floor, bathroom backsplash or accent or even outdoor entertaining.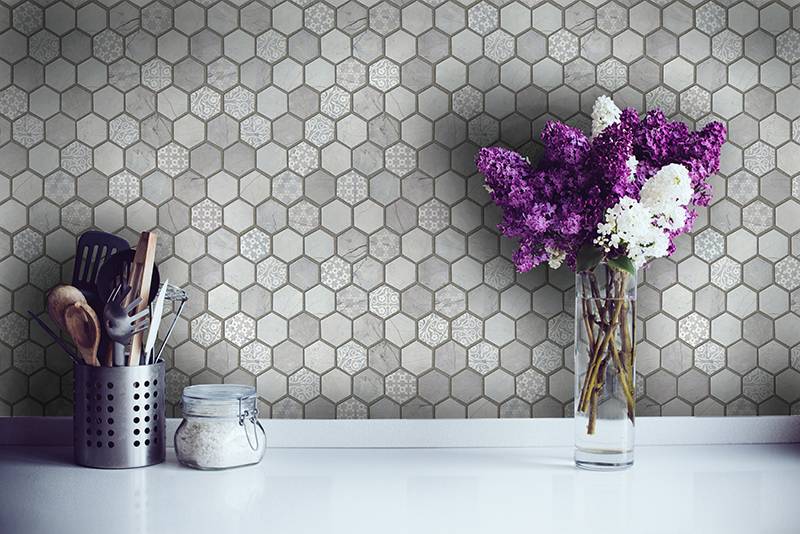 Did you know that you can use wood look tiles on wall applications too? Getting creative and thinking outside of the box can result in some amazing designs. Take a look at how this customer used a wood look tile on a kitchen backsplash. It was a great choice to minimize grout joints and fit perfectly in the small space between the countertop and cabinets.

The featured outdoor space this month is the new Eiche Landhaus 8 x 48", a modern interpretation of wood looks – ideal for use in pool or patio areas with its stain resistance and non slip surface, especially for outdoor holiday entertaining.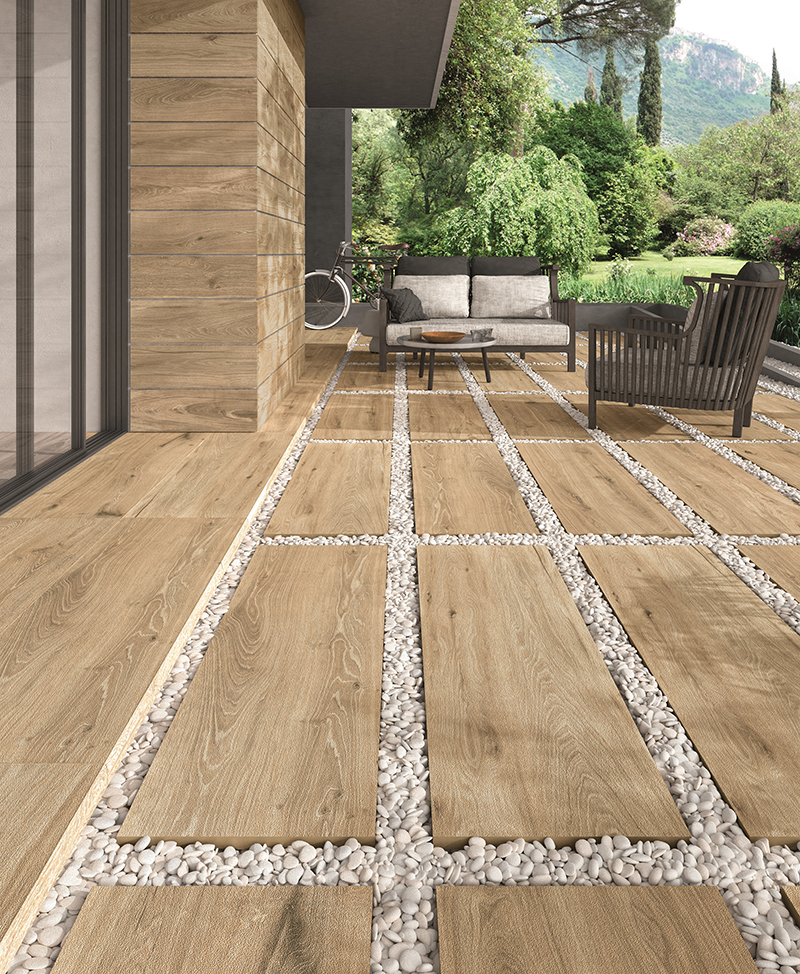 The featured indoor space this month comes to us from Seaglass Interiors. This kitchen accent is truly arabesque at its best. The design choice for this backsplash accent is the Imperial Calacatta provenzale mosaic, bringing a modern stone look into the space. The arabesque shaped mosaic has a polished surface and grey marble veining to truly look like stone without the high upkeep of actual stone.